We aim to deliver advisory services to the farmers using innovative technology such as IoT sensors, remote sensing and machine learning solutions to measure and monitor key parameters and offer customized advisory for crop farming, fisheries and livestock & dairy farming
We use data and tech enabled field force to ensure transparency, efficiency and scalability in understanding the needs and behavior of the farmers, offer tailored finance, input, advisory services and create market access for them. Data and Technology driven approach helps us to effortlessly monitor farmers and every step of the farming process.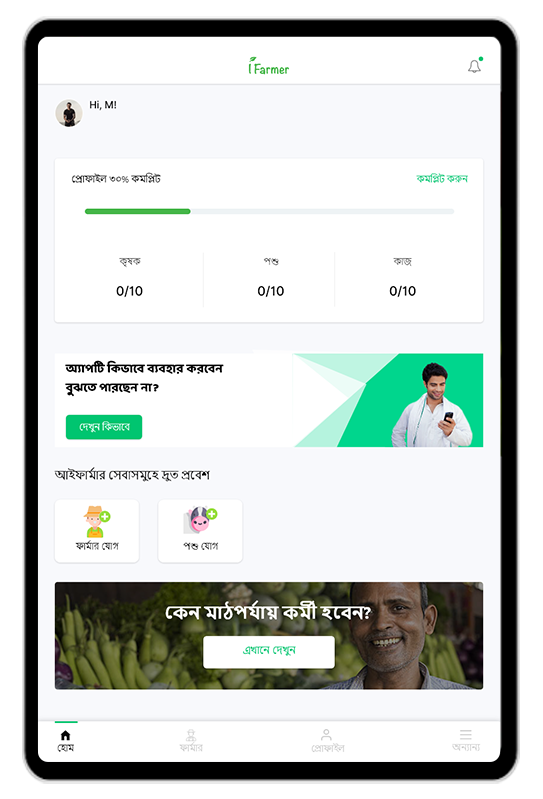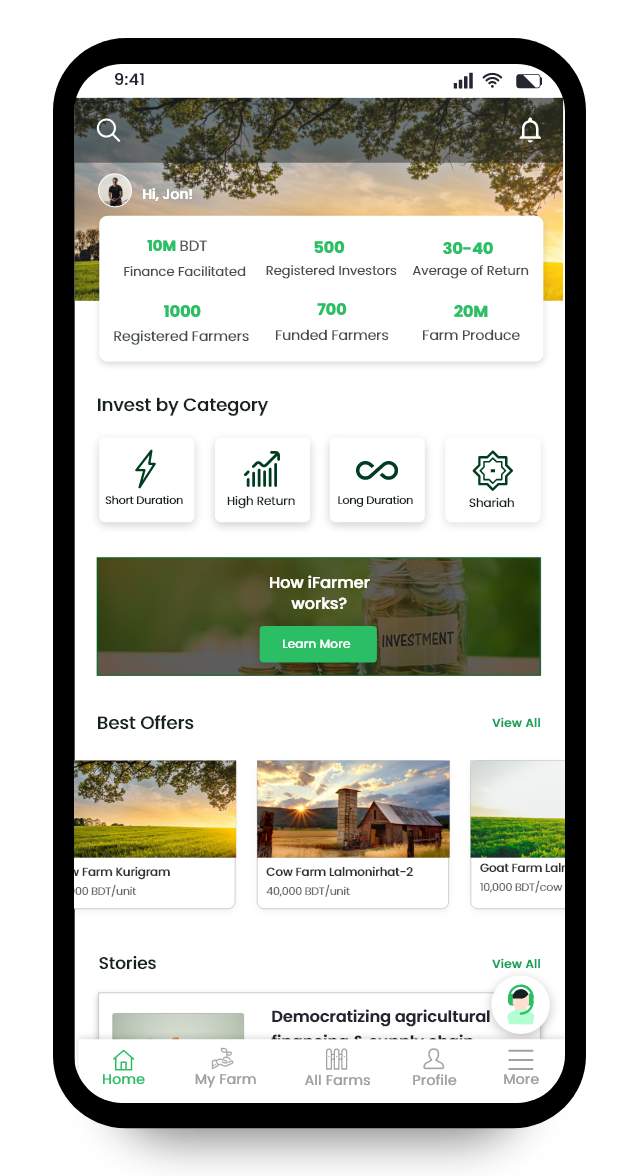 Intelligent Soil Sensor
Intelligent Soil Sensors can monitor and analyze soil fertility, pH and Moisture in real-time, in a fast and affordable manner. ISS can help manage soil fertility during the growing season and in the field, even in remote areas. Combined with weather data ISS can improve productivity and reduce chances of crop loss. Early results indicate 30% increase in productivity for rice farmers
Analyse and Monitor your soil
The Agri MSMEs can download our app. Sign up directly in the app and fill out their personal information, answer a few questions and share transactional data and apply for the loan.
Smart Applications
Our proprietary credit scoring algorithm uses a combination of alternative data, business transaction data and personal data to provide a unique credit score for the Agri MSMEs
Make better decisions
We ensure that the MSMEs and the lenders are fully informed about the details of the transactions and have access to the data and information required to make an informed decision
Key Features

Field soil testing kit
Plug soil test device into soil.

Instant diagnosis of soil nutrient powered by sophisticated machine learning models
Instant diagnosis of soil nutrient powered by sophisticated machine learning models

Fertilizer recommendations automatically generated under 10 minutes
Fertilizer recommendations for nitrogen, phosphorus, potassium, sulphur and zinc are provided to farmers based on their crop, soil type and soil nutrient level.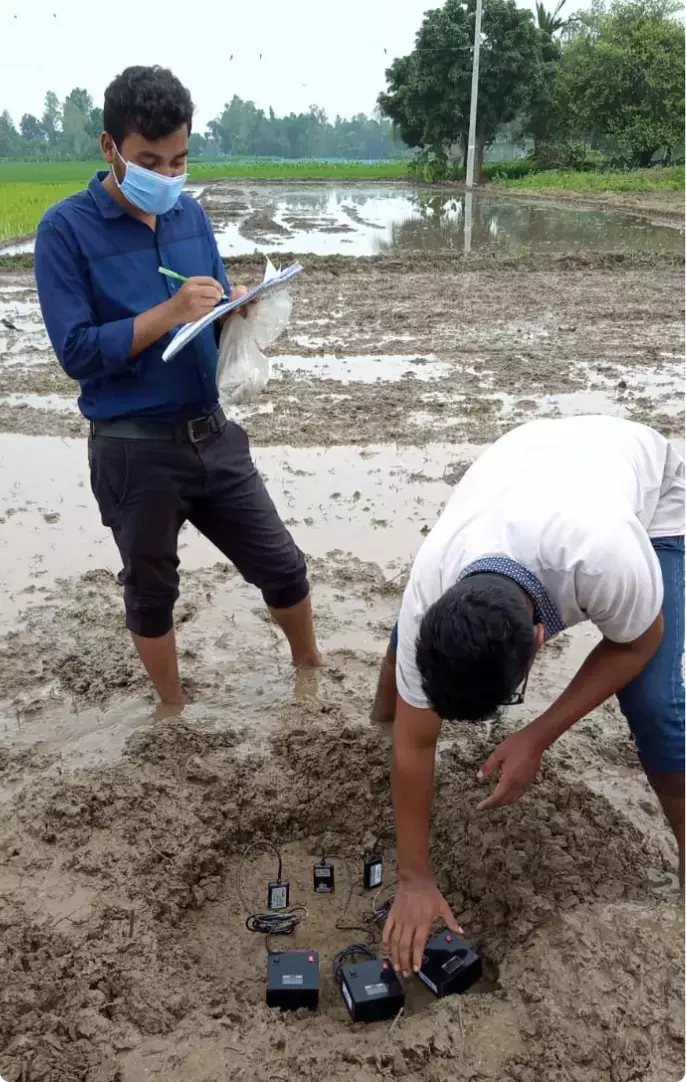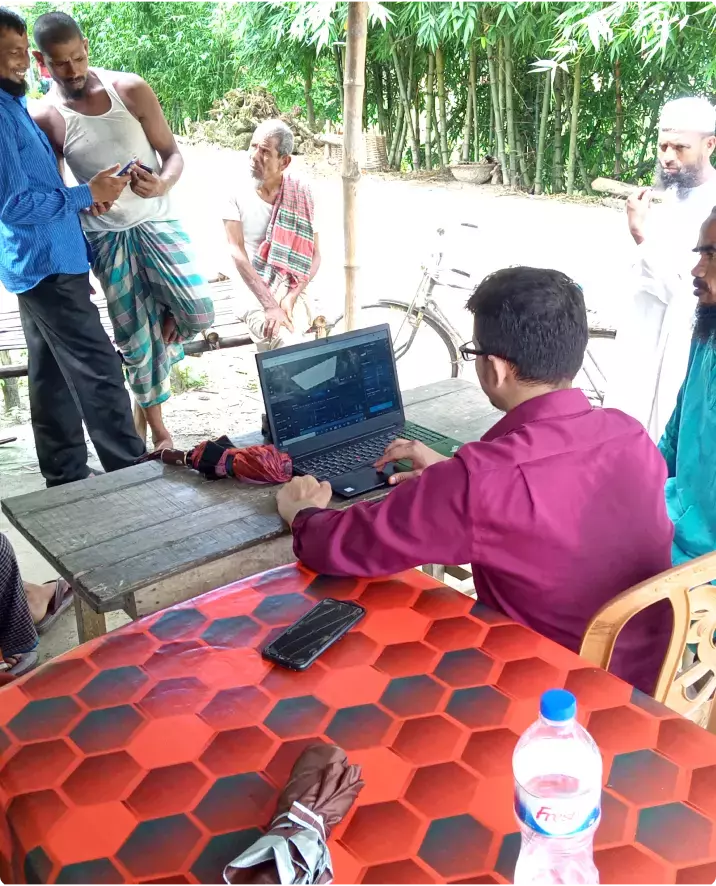 Satellite Surveillance
Monitoring agricultural farmlands using satellite imagery to provide actionable intelligence.

Map farmlands using smartphones
Our facilitators use smartphones to map parcels of farmlands which are then monitored for crop stresses.

Crop Analytics
Timely detection of stressed areas on farmlands with vegetation index maps and time-series charts (NDVI, MSAVI, NDRE, RECI, etc.). We provide actionable intelligence on disease stress, water stress, and nitrogen stress.

Advisory Support
Our call center and extension field staff cross check the primary remote diagnoses and provide advice on pesticide and fertilizer use in stressed zones.
Key Features
Disease stress
Identify zones within fields that have high levels of pest infestation.

Water stress
Identify zones within fields where there needs to be better drainage or irrigation.

Nitrogen stress
Identify zones where leaves have poor levels of nitrogen and may need more fertilizer.
Fitbit For Dairy Cattle
Cowdy monitors cows' health, activity and heat cycle in real-time, and provides timely recommendations to the farm owners. This helps farm owners to save money and time and also increase their income.

Install the Cow Router
Our easy to install Cow router is completely solar powered and can be installed by anyone in just 20 minutes. It connects with all Cowdy devices within a 2 mile range and uses cellular connectivity to pass this information to our servers.

Installation of Cowdy
Tie the strap on the cow's neck. The Cowdy device comes with a strap designed to comfortably fit around your cow and a small magic box that measures temperature, activity and cow behavior. The installation process is extremely easy and takes just a few minutes. As soon as that is done, Cowdy will start transmitting live data to your interactive dashboard.

Monitoring and Notifications
The data sent by your cows undergoes our proprietary machine learning based algorithms to bring you the best actionable recommendations. You're prompted every time there is a health alert or your cow shows any disease symptoms or enters into heat or pregnancy.
Key Features
Heat Detection
Leave estrus detection to us & simply get notified on your phone. Increased lactation periods ensure higher profit generation from your dairy farm!
Health Alert
Get health alerts based on cow vitals and actionable recommendations to save treatment costs & potential revenue loss due to falling milk yield.
Disease Detection
Worried about disease outbreaks? We detect early disease symptoms and notify you ahead of time to reduce treatment costs & keep your cows healthy!
Get Alert 24/7
The data sent from the cows gets combined with an expert knowledge base and years of experience. Farmers are notified every time there is a health alert or the cow shows any disease symptoms or enters into heat.
Monitor from Anywhere
Cowdy keeps a track of your cows 24/7 without ever getting tired. Get rid of inefficient labor, reduce operational costs & increase your profits!
Easy to Setup
Cowdy Router can be installed by anyone in just 10 minutes. Uses cellular connectivity to pass this information to our servers. Almost No maintenance is required.